IcomSpeed
Compact and very energy-efficient, the IcomSpeed Doppler speed sensor will easily integrate into your application. It measures the speed and transmits it on RS-232 output. It is also equipped with an open collector whose trigger speed threshold can be set.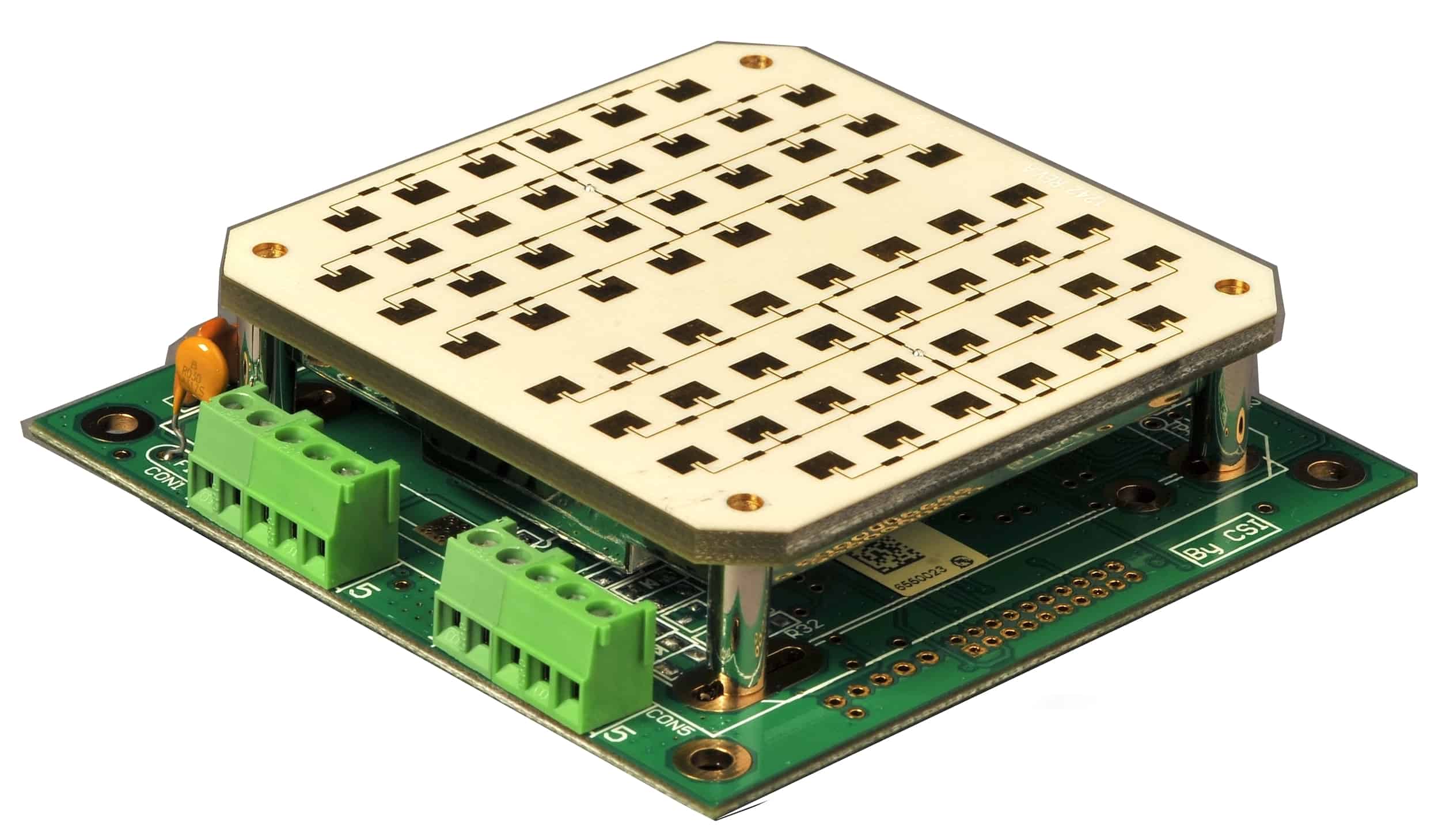 Small size, very easy to integrate into your design
RS-232 input/output
Output configurable "open drain"
Min. power consumption: 8 mA
Range: 100 to 120 m

Reach

adjustable – Maximum range:

personal vehicles: 120 m
trucks: 250 m

Detectable speeds
from 5 to 300 km/h
Detection direction
adjustable: approaching, receding or bidirectional
Unit size
80 x 80 x 26 mm
Weight
100 g
Operating temperature
from -20°C to + 75°C
Power supply
5,5-18 V DC
Power consumption
depending on configuration : 8 to 50 mA at 12 V DC
Frequency
K-band: 24.125 GHz
Transmitting power
< 5 mW
User output

RS-232 interface
two open drains, max. 90 mA/45 V, fuse protected

Antenna
12° x 24°
Precision
speed: 98 %
Baud rate
9600 to 57600 baud/s
Protocol
text menu or "machine to machine"
OEM sensor to be integrated:
to your preventive speed display
to your public lighting management system: intensity varies according to the users and their speed
to your variable message signs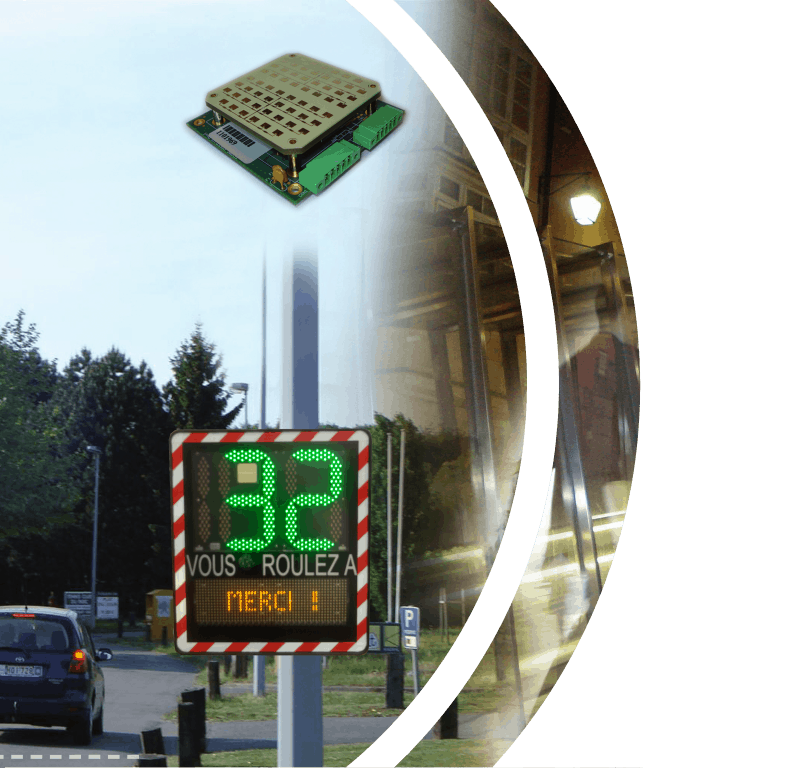 A question, a request or a proposal?

A question, request or proposal?