Bike count : manage the safety of cyclists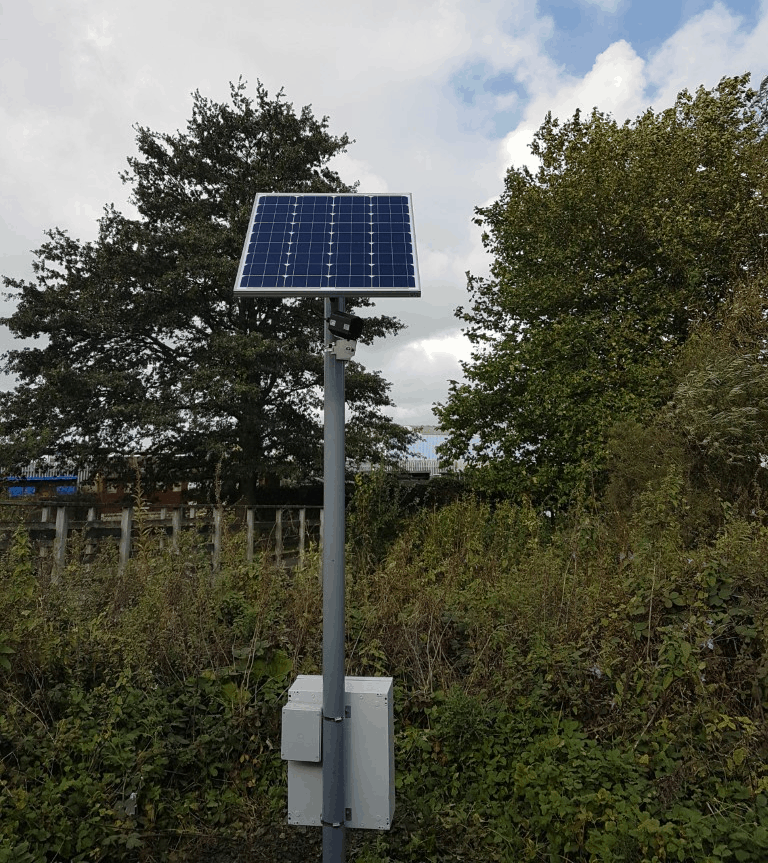 Bike counting on bicycle routes can be very important. Icoms Detections designed a sensor specifically designed for bike count such as to gather quantitative measurements of bicycle path usage. With this overview, you can easily adapt the arrangements aimed at the safety of bicycle lane users.
You can install this device either temporarily or permanently, depending on whether you wish to carry out a one-off measurement of cycle traffic or to make it a permanent counter.
Why should you count the bikes?

Several aspects are interesting in bike count. You can first measure the use of bicycle lanes. This is useful for checking that the tracks are adapted to the flow of cyclists and possibly planning arrangements. The device also measures speed. This is important for several reasons. Indeed, it makes it possible to set up appropriate security arrangements. This is especially necessary when bicycle paths are frequented by both conventional bicycles and fast two-wheelers, such as electric-assisted bicycles or motorcycles.
How does the ideal bicycle counter look like?
The best bike counter must be easy to install, mobile, autonomous, and non-intrusive but more importantly, it must provide accurate and real-time data 24h/24. It is based on those principles that Icoms Detections developed an innovative bike counter: the TMA-3B3.
With a 97 % accuracy at peak hours (compared to manual counting), this bike counter ensures consistent performance day and night while being powered by solar energy. Installed on a mast, the TMA-3B3 device employs two distinct technologies to ensure precise bike path traffic counting. It is capable of detecting and counting both individual cyclists and groups, while also measuring their respective speeds. Its autonomy, mobility, accuracy, and innovative features make it the best bicycle radar for bike count.
Our innovative and solar-powered bike count system

In order to make the TMA-3B3 fully autonomous, Icoms Detections included a battery that can be powered by solar energy. Therefore, not only it is easy, fast, and safe to install this bicycle counter, but its solar-powered battery makes it also free of maintenance or supervision. Opt for an innovative and ecological system with the TMA-3B3 bike count device and contact us to order it.
The advantages of the bike count device: TMA-3B3
The bike count unit designed by Icoms Detections is very accurate. During peak hours, the TMA-3B3 is able to count two-wheelers with 98% accuracy, even if the bicycle lanes are two-way and frequented by groups of cyclists. A real asset, valid day and night.
It also does not require any maintenance. Once installed, it is ready to use and does not require any calibration. It is easily movable which allows you to measure the frequentation of cycle lanes at different locations successively. Its small size and ease of installation mean there is no need for civil works, saving you time and money.
Finally, the data is communicated in near real-time to the server thanks to the 3G or 4G network. Your data on two-wheeled traffic is therefore easily accessible online, wherever and whenever you want.
How does the bike counter work?
The bike counter box collects data using radar and lidar technology. By combining these two technologies, counting can be done with a high degree of accuracy in both one-way and two-way traffic. On the other hand, even though the cycle network is very busy, the TMA-3B3 counts every single cyclist. Once the data is collected, those can be viewed from any device on a web server.
Is it useful in the long run to count bikes?
Various studies have shown that more and more people are cycling on a daily basis. Indeed, as a result of the changes in habits linked to the pandemic, the desire to cycle to work or enjoy a ride on the weekend has dramatically increased. This is why bike counting is really useful and especially effective in the long run. The data analysis will undoubtedly provide answers to the need for bicycle lanes and paths, both in large cities as well as in the countryside. Installing a bike counter will therefore be useful in the long run and for the well-being and safety of residents.
How should the bike counter be installed?
The device has a special mounting system that makes it very easy to install. It comes on a swivel bracket, which is fixed with screws and clamps to a street lighting pole for example. In addition to being compact and therefore easy to handle, it is simply connected via a cable to the power grid or to the public lighting network. Once installed, you don't have to worry about it. Furthermore, no maintenance or calibration is required to ensure its working condition. If you would like to know more about the TMA-3B3, its price or its data processing system, please contact us using the form on our website.
How much

does a

bike count device

cost

?
The price of a bicycle counter varies according to its type of housing. Indeed, there are three different types of housing available for this system:
The TOTEM is housed in a single, sleek stainless-steel enclosure that includes the sensor, battery, modem, and solar panel. This design makes it simple to install, durable, and self-sufficient.
As for the standard housing, it is for mobile applications and features a casing that is resistant to vandalism.
Finally, the compact housing is for mobile applications and features a smaller casing than the standard housing.
If you hesitate between the three options, please contact us. We'll be glad to answer all your questions and advise you on the best bicycle radar housing according to your needs.
Icoms Detections also manufactures other products for road traffic management such as traffic analyzers, bicycle counters and sensors for traffic light management, to name a few examples.