TMA-122
The TMA-122 is an all-in-one microwave detector for traffic light management.
It replaces the approach loop and the presence loop at the stop line. The TMA-122 detects approaching vehicles as well as stopped vehicles at the stop line. It also triggers the dry contact at each passing vehicle to enable vehcile counting.
Your benefit? A reduction in costs on:
Civil engineering budget
Security budget
Personnel intervention budget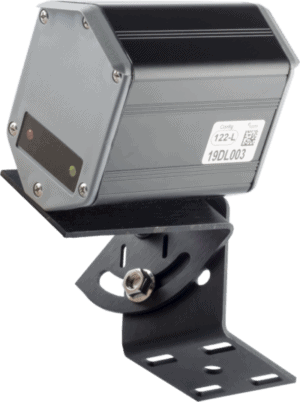 The TMA-122 detects vehicles approaching the stop line from a distance of up to 60 m. Two relays are activated: the first relay is activated when a vehicle is moving in an adjustable area 20 or 60 m in front of the stop line. The second relay is activated when a vehicle is moving or stopping in an (adjustable) area of 10 m in front of the stop line. The "stop line" relay is maintained, within a preset time limit, until the vehicle is restarted. This relay is triggered for each vehicle crossing the stop line. Therefore, the information transmitted to the controller can be easily converted into a vehicle count. If a vehicle does not start when the light turns green, the automatic control system is thus informed of a possible congestion of the intersection.
Detection of moving and stationary vehicles
Range: up to 60 m for movement, 10 or 15 m for presence at the stop line
Settings without opening the housing
Self-monitoring
Comfort of installation and use:

Above-ground installation
Works in all weather conditions
Maintenance-free
Trustworthy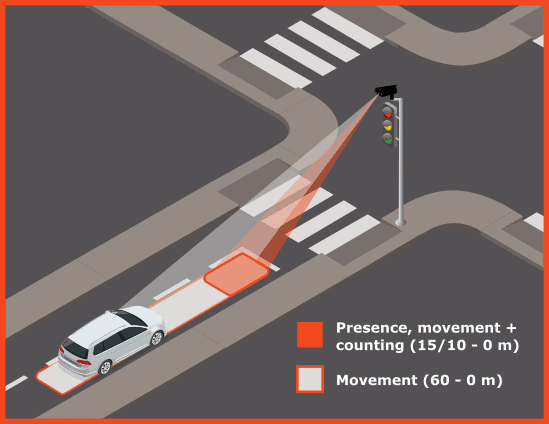 Recommended installation configuration (installation height: 4.5 m)

minimum back distance: 2 m from the stop line

offset up to 2 m from the edge of the roadway

Detection direction
incoming
Detection distance
up to 60 m
Detectable speeds
up to 110 km/h
Size of unit

TMA-122-LV: 68x99x119 mm


TMA-122-MV & TMA-122-HV: 68x99x168 mm

Weight (excluding cable and mounting bracket)

TMA-122-LV: 350 g

TMA-122-MV: 460 g


TMA-122-HV:485 g


Degree of protection
IP65
Mount
specific system provided, adapted M8
Operating temperature range
from -40 °C to +60 °C

Power supply

TMA-122-LV: 10-30 V AC/12-60 V DC

TMA-122-MV: 15-54 V AC/21-75 V DC

TMA-122-HV: 100-240 V AC


Power consumption
< 1,2 W @ 12 V DC or 24 V DC; < 2 W @ 220 V AC

Frequency
K-Band – 24.165-24.235 GHz
E.I.R.P.
< 20 dBm

User output
two LEDs on front panel – two inverter relay contacts
Regulation of traffic lights: call, extension, presence at the stop line of traffic lights
Vehicle counts by intersection
Counting of entrances and exits of open-air car parks without gates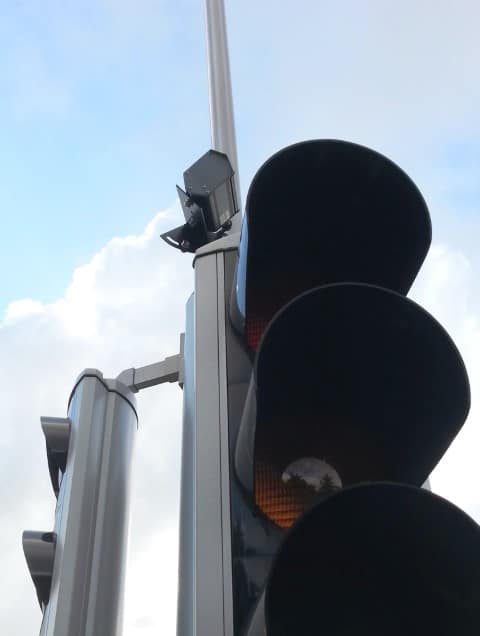 A question, a request or a proposal?

A question, request or proposal?