TMB-134
The TMB-134 is the most flexible and versatile radar of the Icoms Detections product range.
Developped to manage multi-lane intersections, it replaces up to 9 inductive loops, offering separate detection areas for each lane, including the turn-right or turn-left lanes. It manages approaching vehicles and bicycles as well as the ones waiting at the stop-line.
Your benefit? Savings on budgets for:
Road digging
Security
Intervention and maintenance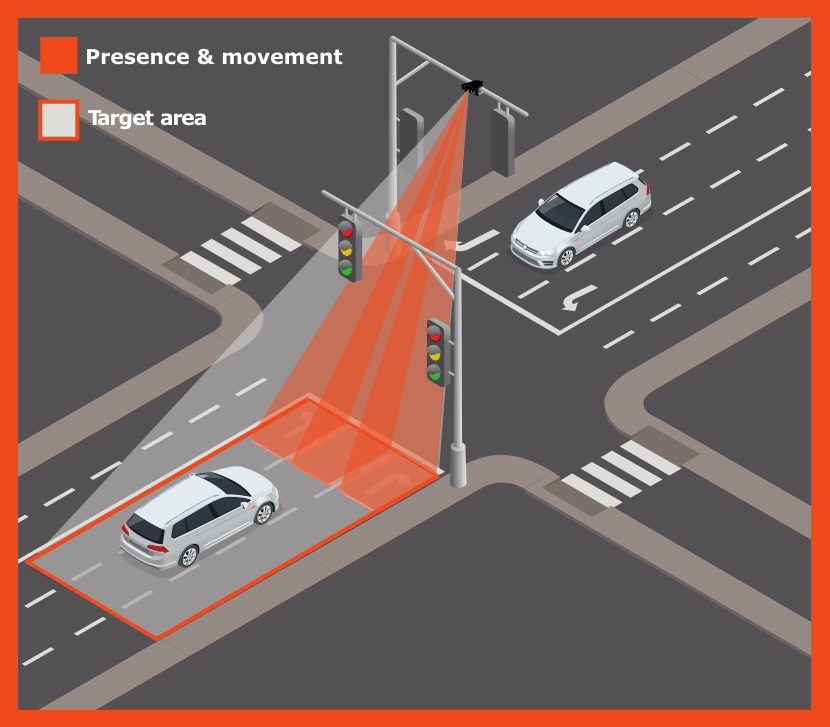 The TMB-134 detects vehicles approaching the stop line on multi-lane intersections. The user can define up to 9 detection areas, configurable in position, size and function. Each area activates a relay, triggered on movement. Additionally, the stop-line detection areas can be configured as presence detection zones: the relays are activated until the object leaves the zone.
Detection of moving and stationary vehicles
Range: up to 70 m from installation point
Detection of vehicles and bicycles
Configuration with dedicated software
Comfort of installation and use:

Above-ground installation
Works in all weather conditions
Maintenance-free
Trustworthy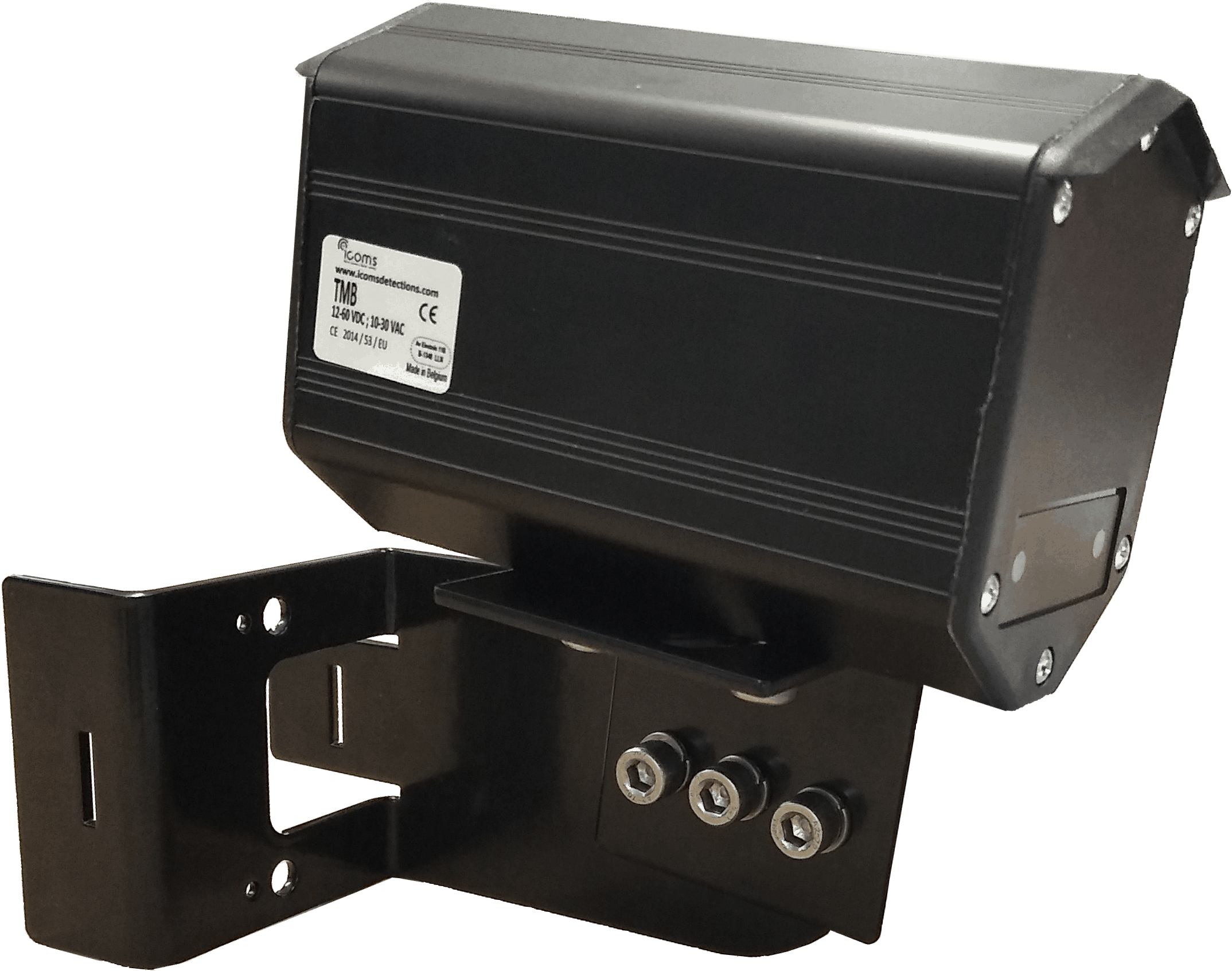 Recommended installation configuration


minimum 14 m from the stop line, at the opposite side of the intersection

Detection direction
incoming
Detection distance
up to 70 m from the installation point

Detectable speeds
up to 99 km/h
Size of unit
LV: L 68 x W 99 x D 151 mm
MV & HV: L 68 x W 99 x D 234 mm
Weight (excluding cable and mounting bracket)

LV: 0.45 kg; MV: 0.60 kg; HV: 0.63 kg

Degree of protection
IP65
Mount
specific system provided, adapted M8
Operating temperature range
from -40 °C to +60 °C

Power supply
LV: 10-60 V DC / 8-30 V AC, 50-60 Hz
MV: 21-75 V DC / 15-53 V AC, 50-60 Hz
HV: 100-240 V AC, 50-60 Hz
Power consumption
less than 6 W

Frequency
W-Band: 76-77 GHz
E.I.R.P.
< 20 dBm

User output

RS-485

USB for configuration via relay board
Regulation of traffic lights, up to 9 separate virtual loops: call, extension and presence at the stop-line
Detection of bicycles in dedicated waiting areas
All applications where multiple detection areas are needed
This video presents a typical application of the product, on a 4 lane intersection junction. The video shows the radar during operation triggering the virtual loops upon detection.