TMS-SA
The TMS-SA is a road traffic counter, autonomous, above-ground and mobile.
It allows to:
Conduct periodic measurement campaigns and/or attendance studies
Identify black spots
Collect traffic data prior to urban development
Reduce installation time
Increase the safety of installers
It counts and measures the speed and length of vehicles on a lane by direction of travel.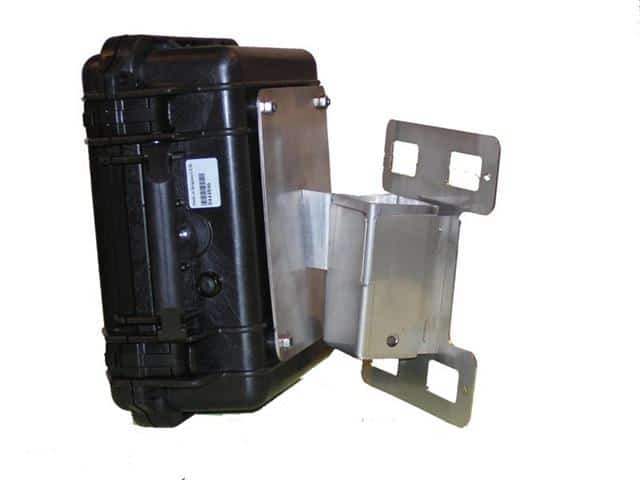 The TMS-SA includes a battery and an internal memory for storing 1 million measurements.
Its advantages:
Light (6 kg)
Simple and quick to install
Three weeks of battery life
Includes its own operating software
Extended installation possibilities (1 to 8 m high)
Configuration without cable or device opening: configurable via Bluetooth using a tablet, PC or Android smartphone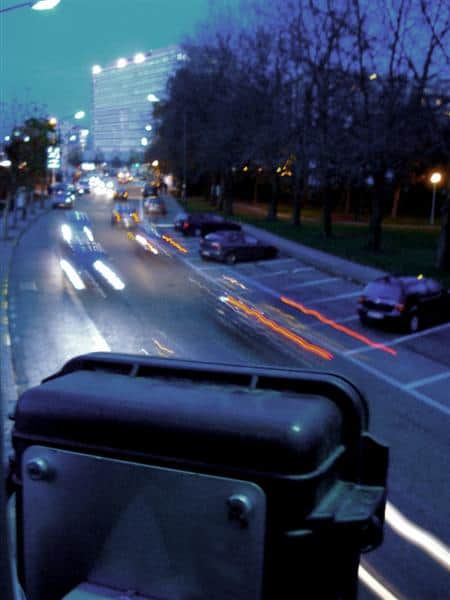 Detectable speeds
from 10 to 255 km/h
Size of unit
245 x 270 x 230 mm, mount included
Weight
6.7 kg
Protection degree
IP65
Mount
four holes on the back side for all types of mounting
Operating temperature
from -30 °C to + 60 °C
Power Supply
battery included 6 V/24 Ah
Battery life
three weeks
Frequency
K-band: 24.125 Ghz
Communication interface
Bluetooth
Memory
one million of vehicles
Software
– Operating system
Windows 10 or later, minimum 512 MB RAM
– Disk space needed
200 MB
Margin of error

speed: +/- 3 km/h at < 100 km/h and 3 % at > 100 km/h
length: +/- 1 m
counting: +/- 3 %
Annual campaigns for counting, classification and speed measurement
Measurements on road construction sites
Objectification of neighbourhood complaints
Measures prior to urban development
Frequentation studies