The traffic counter, why is it useful?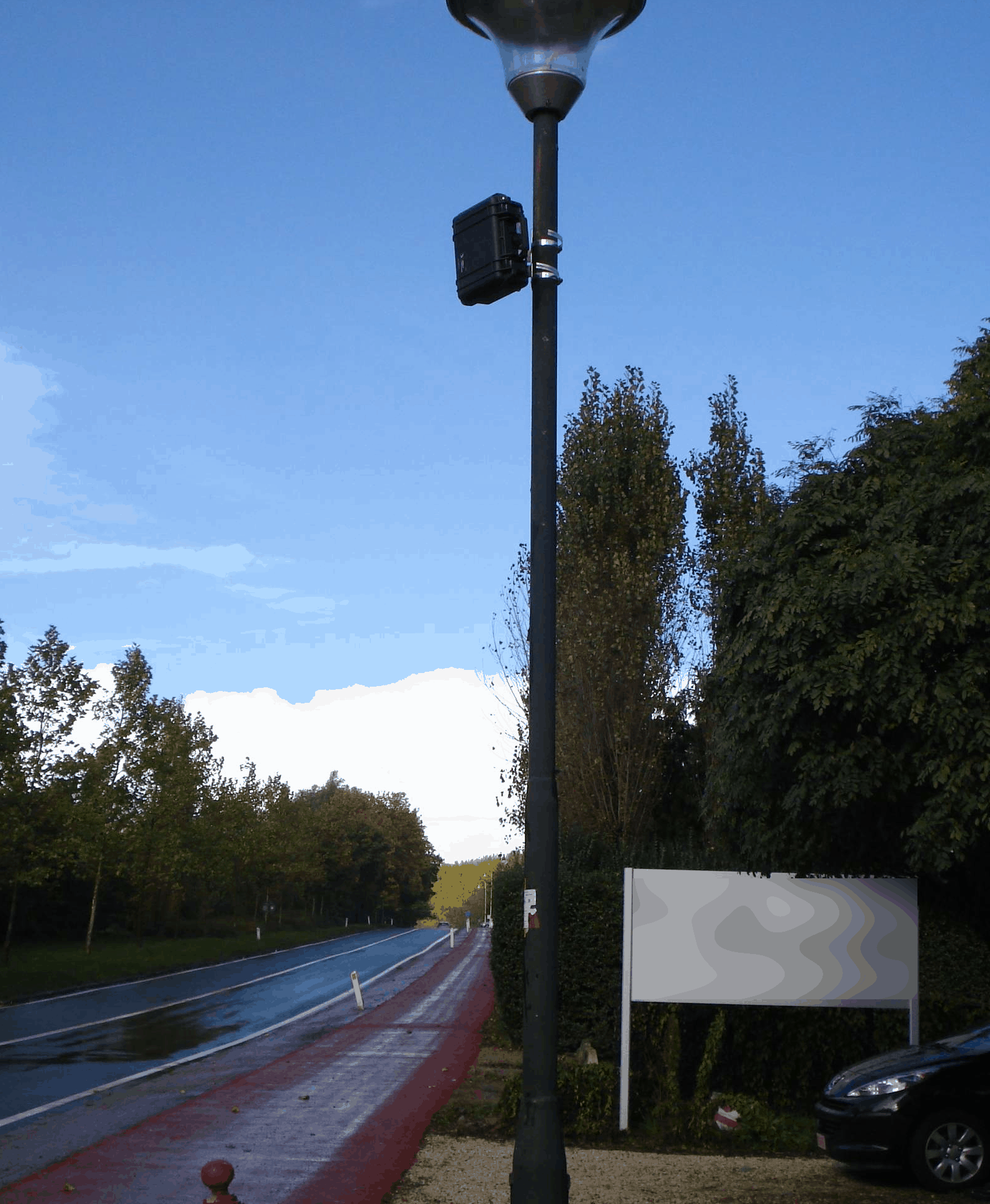 A traffic counter is generally aimed at planning future works on certain roads. In addition, it makes it possible to predict the evolution of traffic or to address the complaints of local residents regarding traffic-related nuisances. It is also possible to count the number of cars and heavy goods vehicles using a certain road network. It is thus possible to monitor the occupancy and fluidity of the roads.
Where and when should a counter be placed?
The TMS-SA from Icoms Detections can easily be placed on any vertical support, such as a street lighting pole. Thanks to its light weight and simple mounting bracket, it is easily transportable such that moving it from one place to another is child's play. The TMS-SA allows to carry out ad hoc traffic counting campaigns. The operating software included makes it easy to quantify road traffic. It communicates wirelessly via Bluetooth connection and is therefore simple and convenient to set up.
In other words, you can place the TMS-SA whenever you want to perform a traffic analysis. In addition, it also counts on two-way streets. With your smartphone and the dedicated Android App, the installation and collection of measurement data becomes a breeze.
What are the benefits of a traffic counter?

A traffic counting system is used to measure traffic density, count vehicles and identify light vehicles from heavy vehicles. Therefore, there are many benefits of such a complete system such as:
Recollection of key traffic data.
Data retrieval accessible via Bluetooth.
Powerful internal memory allowing up to 1 million measurements.
Large range of detectable speeds from 10 to 255 km/h.
Long battery life of up to 3 weeks.
No maintenance or supervision is needed.
All those features show the innovation and the numerous capacities of this traffic counting system. This is why it is a powerful tool for companies, councils, and local authorities in their decision-making process.
Which vehicles should be counted with a traffic counter unit?
Given the diversity of vehicles on a roadway, it is legitimate to determine what types of vehicles use the roadway and in what proportion they are accounted for. As the TMS-SA traffic counter measures the length of vehicles, it is possible to sort the data on the basis of this criterion and thus distinguish light vehicles from heavy vehicles.
The TMS-SA traffic counter can identify isolated two-wheelers in mixed traffic. However, it is not able to count bicycles within a peloton. Icoms Detections also manufactures another device capable of achieving this performance.
What are the methods of traffic data collection?

There are two different methods of traffic data collection: intrusive and non-intrusive.
In the Intrusive method, a sensor and data recorder are positioned directly on or under the road surface. This equipment often incorporates pneumatic road tubes, as well as induction or magnetic loops and piezoelectric sensors.
Traffic data can also be collected using non-intrusive methods that don't require direct contact with the roadway. These methods typically involve remote observations and encompass various components, including manual counts, as well as passive and active technologies like infrared, magnetic, microwave radar, ultrasonic, passive acoustic, and video image detection.
The traffic counting system developed by Icoms Detections is a non-intrusive method of traffic data collection, which allows for more flexibility and extended installation possibilities. If you want to know more about our traffic counter, contact us.
Discover our innovative traffic counting system

Traffic counts are essential for many reasons. Whether the data collection aims to improve users' traffic or to determine the location of the central business district of a settlement, traffic counts must be specific and the data easy to collect. It is based on those principles that Icoms Detections developed an innovative, autonomous, above ground, and mobile traffic counting system. Simple and quick to install, our traffic counter reduces installation time and increases the safety of installers. Its technology makes it possible to count the number of vehicles traveling in a particular direction on a lane, as well as to measure their speed and length. Furthermore, the solar panel option makes it even more autonomous and constitutes an ecological alternative.
Is a traffic counter really effective?
Thanks to the electromagnetic waves emitted by the antenna and reflected on each vehicle, traffic counting has never been so easy. In other words, as soon as the transmitted frequency is sent back to the traffic counter, it immediately registers the vehicle. In this way, the counting process takes into account each vehicle detected, whether it is a heavy vehicle or not. The same applies to smaller vehicles. Moreover, this device works regardless of the weather conditions. Indeed, the device can be subjected to very cold or hot temperatures that will not change its effectiveness.
The same applies if fog appears and obstructs the view. Considering that the data is transmitted via radio waves, fog will not hinder the detection of vehicles. Analysing road traffic becomes very simple with the TMS-SA developed by Icoms Detections, which can store up to 1 million vehicles in its internal memory.
Why do we analyse road traffic?
It is very important to analyse the traffic, regardless of the type of road (regional, national, etc.). This makes it possible, above all, to identify possible black spots in order to make urban improvements. This analysis therefore allows, in addition to periodic traffic studies, to propose improvements for local residents and road users.
What is the price of such a device?
The price of a traffic counter can vary. Indeed, depending on the choice you make regarding the type of power supply, the price will not be the same. For example, you may choose to use solar power rather than battery power. This adds an extra cost but allows for greater autonomy. The rechargeable battery can be used for up to 3 weeks for one-off measurement campaigns. If you want to know more, please contact us to receive our full price list.
Icoms Detections also manufactures other products for road traffic management such as speed displays, bicycle counters and sensors for traffic light management, to name a few examples.